Troop Announcements
Subscribe to posts
This backpack is a night in Marion Mountain Campground, followed by a hike up the Marion Mountain trail to Little Round Valley and Strawberry Junction remote campgrounds. There will be a side hike to the peak of Mount San Jacinto (elevation 10,833'). 
Participants must have completed a
beginner
 backpack and a day before undertaking this trek. The trek is limited to 15 scouts (and adults). Read the trek form for more information.
During the hike to the summit of Mount Baden-Powell, you'll experience the Pacific Crest Trail (PCT), a monument for Mt Baden-Powell's namesake, Lord Baden-Powell, founder of the Boy Scouts, a barren saddle with jaw-dropping views, and a 1500-year old limber pine. And at the summit you'll enjoy sweeping panoramic views of the San Gabriel Mountains. Participants will also receive a prestigious (and very cool) Mt. Baden Powell patch.
Participants must have completed an intermediate backpack before undertaking this trek. Read the trek form for more information.
This is a Beginner back pack with total of about 3 ½ miles each way with packs, plus an additional day hike of about 3 miles in the slots and domes of the Domelands. There is some elevation gain of about 700 feet up/down total for a total of 1655 feet.
This is a 6.5 mile day hike through the La Costa Reserve on April 22, 2018. Before the hike, participants will be looking at a backpack packed to go to Philmont along with a Q&A session. Further information including prerequisites and the meeting location are provided in the attached document below.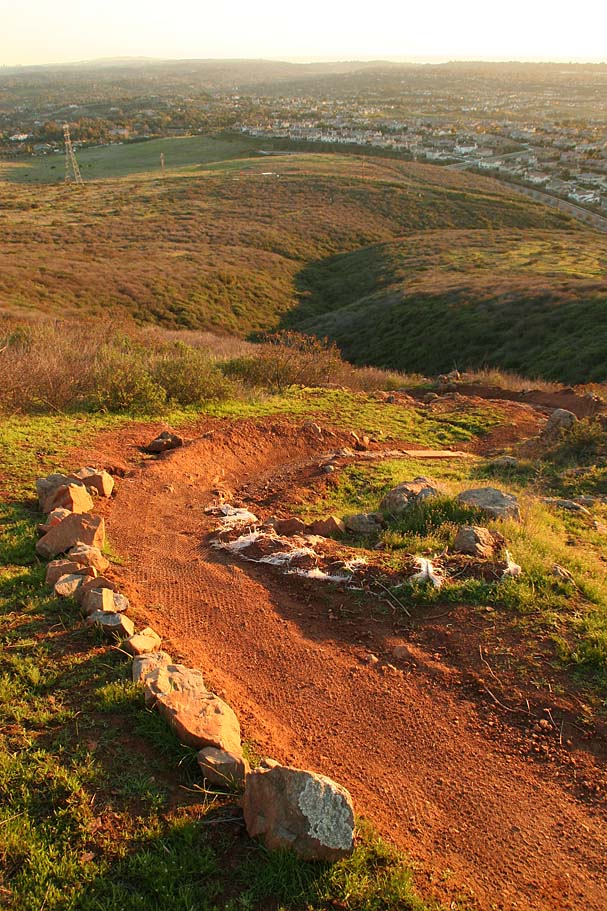 Mt. Woodson Loop -  Day Hike – Full Climb on April 8, 2018. This is a day hike that is a 6.6 miles with a roughly 1,800 foot climb.
Time to hit the trails for this beginner backpack at Orange County's largest remaining example of open space and natural seashore. This trek will consist of approximately 3 miles of hiking each day through coastal sage scrub/chaparral and riparian terrain, leading to an ocean view bluff. We will need to pack all water for this trek as there is no water source at the campsite.  Trek is limited to 16 participants.
This is an advanced backpack due to the extreme elevation gain (5,442 feet) and the long distance (13.1 miles) on day 2. There will be lots of water on the trail, so we can pack 2-3 quarts and keep our packs light.
Prerequisite(s): At least 1 prior intermediate backpack with troop 777 and be in good physical condition.
Intermediate Backpack on Catalina Island covering ~20 miles of coastal mountain hiking over 4 days on the Trans-Catalina and other trails.  After a ferry ride from San Pedro, we will hike and camp at Two Harbors, Parson's Landing, Two Harbors (again) and Little Harbor.  We then plan
ride the Safari bus to Two Harbors for the ferry ride back to the mainland on Thursday.
Prerequisite(s):
* Current/signed BSA forms A, B and C.
* Swimming Merit badge or recent completion of a BSA swim test.
Cost: (estimated) $300 per person - also bring money for lunch on the drive home.